(Click to call fire pits Paving Auckland on mobile)
Auckland Paving Fire Pits

Are you looking for a unique way to spruce up your outdoor living space? Installing a fire pit is the perfect way to do just that! With Auckland Paving Pros, installation of fire pits in any setting has never been easier.
Auckland Paving Pros are experts in designing and installing custom fire pits that will fit into any landscape or backyard design. Whether it's an elaborate gathering place or simply a place to relax with friends and family, their experienced team can help create the perfect look. Their attention to detail ensures each project is completed safely and efficiently.
From traditional wood burning options to modern gas fires, Auckland Paving Pros has all the necessary products and expertise to make sure your new fire pit is exactly what you had in mind. So don't wait – let them show you how easy it can be to transform your outdoor area today!
Contact Auckland Paving Pros today to begin enjoying the warmth and ambience of your own backyard fire pit.
FREE INSTANT QUOTE!
Get a FAST Response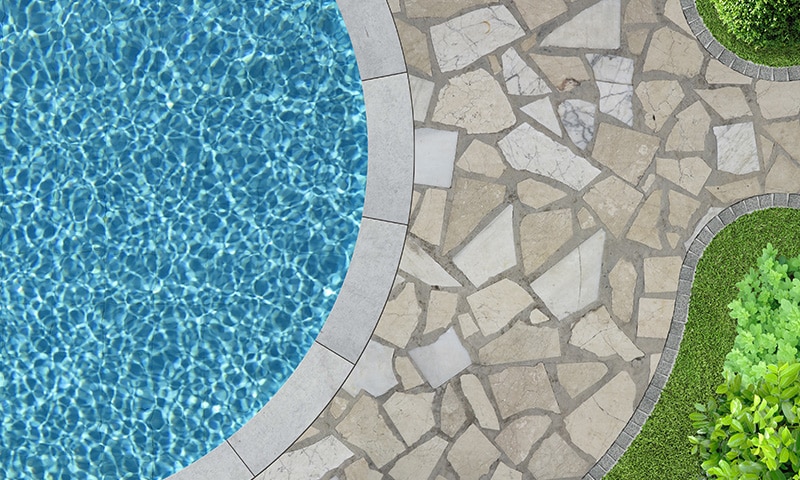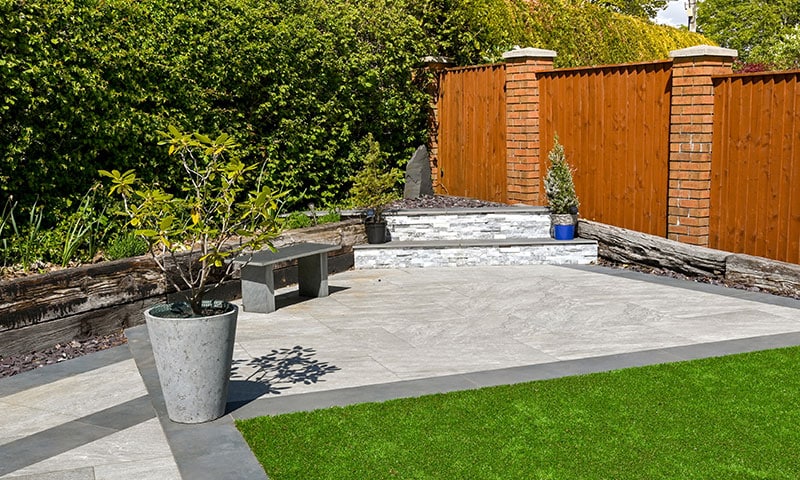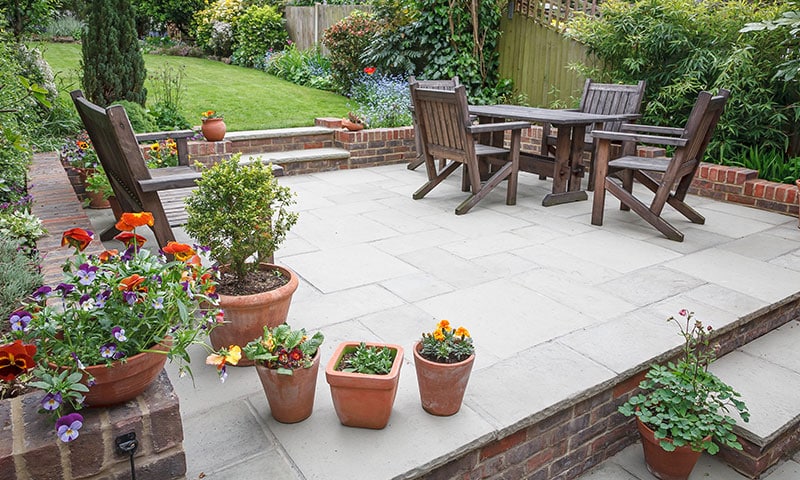 Different Types Of Fire Pits
There are a variety of fire pits available to choose from, depending on your style and needs. From wood-burning and propane models, to gas and custom builds, there's something for everyone. Wood-burning options provide the rustic look with an open flame while propane provides convenience with adjustable heat controls. Gas fire pits offer a cleaner burning alternative with very little smoke or ashes, plus they can be used in areas where flames aren't allowed. Custom built models allow you to design your own unique piece that fits perfectly into your outdoor space.
No matter what type of fire pit you choose, having it installed by experienced professionals like Auckland Paving Pros is essential for safe operation and perfect results every time. Their team has decades of experience installing all types of fire pits so you know the job will be done right the first time around. Plus, their reliable customer service ensures that any questions or concerns will be addressed quickly and efficiently throughout the installation process.
Why Choose Auckland Paving Pros
When it comes to the installation of a fire pit, you want to be sure that the job is done correctly. That's why Auckland Paving Pros are an excellent choice for this project. With their experience and expertise in outdoor projects like this one, they can make sure that your fire pit looks great and lasts for years to come.
Not only do Auckland Paving Pros bring considerable knowledge and skills when it comes to installing fire pits, but they also offer a wide range of materials from which you can choose. Whether you're looking for natural stone or concrete pavers, they have plenty of options available so that you can find exactly what works best with your existing landscape design. Plus, they'll help guide you through selecting the right material for your specific needs so that you get just the look you want.
So if you're ready to enjoy backyard gatherings around a beautiful fire pit, let Auckland Paving Pros help bring your vision to life. They'll provide quality workmanship while helping ensure that everything is done safely and efficiently – leaving you free to start making memories! Moving on from here, we'll cover how to select the right materials for your fire pit build.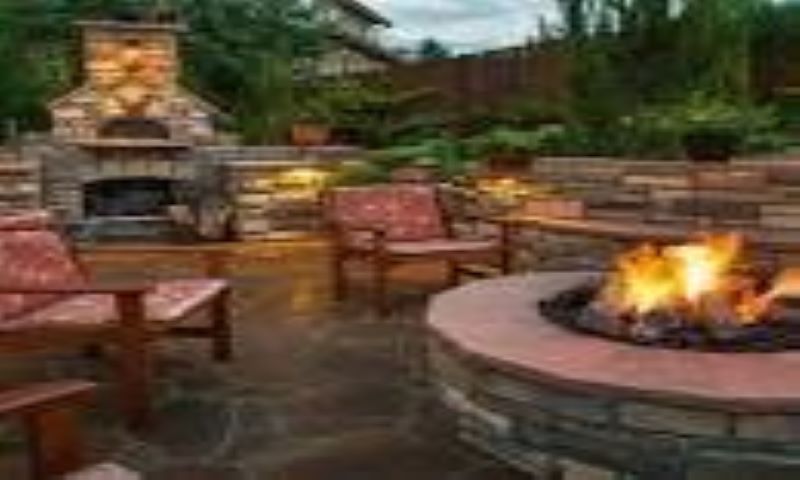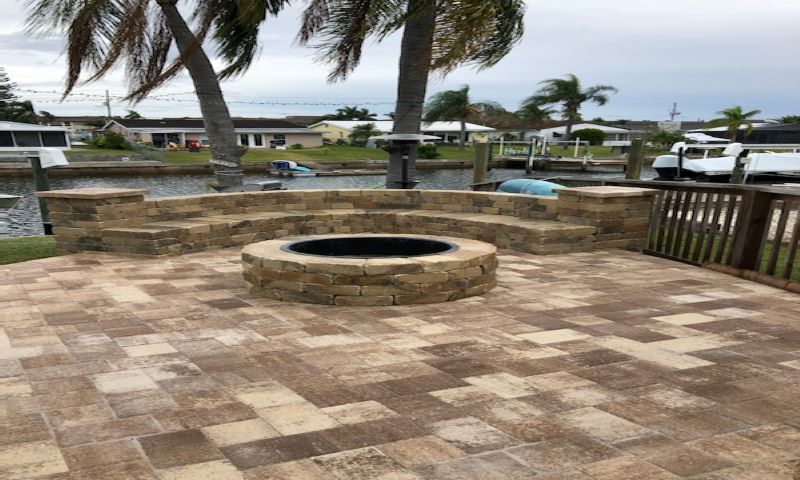 Selecting The Right Materials For Your Fire Pit
When it comes to installing a fire pit, selecting the right material is essential. Auckland Paving Pros has an extensive selection of materials that are perfect for fire pits and can help you choose one that best suits your needs.
From natural stone and brick to precast concrete blocks and flagstones, there's something for everyone. Natural stones provide a rustic look while bricks offer more contemporary styling. Precast concrete blocks come in various shapes and sizes, offering flexibility when designing your fire pit. Flagstone is an ideal choice if you're looking for a unique design as each piece will have its own distinct pattern and texture.
No matter which material you select, Auckland Paving Pros' experts can help make sure it's installed correctly so you can enjoy your new outdoor feature for years to come. With their experience and knowledge, they'll be able to guide you through every step of the process, ensuring everything goes smoothly from start to finish. Now all we need to do is prepare the site before beginning installation – let's get started!
Preparing The Site For Fire Pit Installation
Once you have selected the right materials for your fire pit, it's time to prepare the site. This is a crucial step in ensuring your fire pit looks and functions as intended.
Auckland Paving Pros will assist with this part of the process by making sure that all safety regulations are followed when preparing the area. We'll level off any uneven ground, clear away debris and vegetation from the installation site, and make sure there are no underground lines or cables running through the spot where you want to install your fire pit. Once we've completed these steps, we can begin building the fire pit structure so that it stands up safely and securely for years to come.
It's important to ensure that proper preparation is done before any construction begins on your fire pit project. With Auckland Paving Pros' help, you can rest assured knowing that all necessary steps are taken to ensure a safe and successful outcome. Now, let's move onto building the fire pit structure!
Building The Fire Pit Structure
Once the site has been prepped for fire pit installation, it's time to start building the structure. A properly constructed and maintained fire pit can bring warmth and enjoyment for years to come. To ensure a successful build, here are the steps involved:
1) Marking out an area in which to install the fire pit – this should be done with string or other materials that will not damage any existing surfaces;
2) Digging down into the ground to create a level base on which to situate the stones;
3) Installing reinforcement such as steel bars or mesh if required; and finally
4) Setting up each stone around its perimeter.
The experts from Auckland Paving Pros have extensive experience constructing fire pits using these methods – they know just how important proper craftsmanship is for creating a safe, long-lasting structure. With their help, you'll end up with a stunning outdoor feature your family can enjoy year after year.
Frequently Asked Questions
Are There Any Fire Safety Regulations I Need To Consider?
When it comes to fire safety, you should never take risks. Before installing a fire pit in your outdoor space, there are several regulations that need to be considered. Most importantly, the local council's building codes must be adhered to for an installation like this.
In addition, make sure to check if any permits or licenses are required for having and using a fire pit. It is also important to identify suitable fuel types such as charcoal and wood logs that can be used without creating air pollution or smoke nuisance in the area.
TIP: Always ensure adequate ventilation around the fire pit so that emissions from the burning of fuels do not cause damage to nearby buildings or vegetation. In case of extreme weather conditions, always have access to water on hand in order to put out fires quickly. Hiring professional Auckland paving pros will provide peace of mind when it comes to ensuring all safety regulations are followed correctly during installation.
What Are The Long-Term Maintenance Requirements For A Fire Pit?
When you're installing a fire pit, one of the most important things to consider is the long-term maintenance requirements. It's essential that your fire pit be maintained properly in order to ensure it continues to work safely and efficiently. So what are these maintenance needs?
To begin with, make sure any combustible materials such as wood or paper are kept away from the fire pit at all times. This will help prevent sparking or other hazards. Additionally, regular cleaning of ash and debris should also be done on a weekly basis. Moreover, an annual inspection by Auckland Paving Pros can help identify potential issues before they become serious problems. Replacing gas lines and valves when necessary is another important part of upkeep for these types of installations. Finally, using a cover over the top of your fire pit when not in use will protect it from rain or snow which could cause rusting or corrosion over time.
By following these guidelines, you'll be able to keep your fire pit running smoothly and avoid costly repairs down the line. With proper care, your new installation will provide years of safe enjoyment for friends and family alike!
Can A Fire Pit Be Installed On A Wood Deck?
Fire pits add a beautiful and inviting atmosphere to any outdoor space. Installing one on your deck can be an excellent way to enjoy the ambiance of a fire pit while still having the convenience of being close to your home. But, before you install a fire pit on your wood deck there are some important considerations that need to be taken into account.
First and foremost is safety. A fire pit should never be placed directly on top of a wooden surface as it could catch fire or cause structural damage due to excessive heat exposure. Instead, consider placing it on top of cement pavers or other non-flammable material such as steel plates, which will provide better insulation from the heat. Additionally, make sure that any combustible materials in the vicinity are kept at least three feet away from the flame.
Finally, keep in mind that installing a fire pit may require additional maintenance compared with using a portable option. This includes regularly cleaning out ash and debris from inside the bowl as well as ensuring that all parts remain securely fastened together. For best results, it's always recommended that you consult with experienced professionals who can advise you on what's required for safe installation and long-term maintenance of your new fire pit setup.
TIP: If you're considering making major modifications to your existing deck structure (e.g., adding extra supports) then check local building codes first to ensure compliance with safety regulations.
Is A Permit Required To Install A Fire Pit?
When installing a fire pit, it's important to consider whether or not you'll need to get a permit. Permits are usually needed when making any changes to your property that could affect the safety of those around it. With Auckland Paving Pros, however, you can be sure that their team will make sure all the necessary paperwork is taken care of before getting started on installation.
Auckland Paving Pros takes pride in providing high-quality installations and always follows local regulations when doing so. So if you're looking for help with a fire pit installation, you can trust them to handle all the details for you – from obtaining permits to completing the project safely and efficiently. Their experienced staff are also knowledgeable about any potential hazards associated with fires pits and other outdoor projects, so they'll be able to provide advice and guidance throughout the process as well.